Well, I made it. Yep, I'm officially a stay at home mom until otherwise. I think I've been living in denial about that part for the better part of a month at least. I had a card waiting for me when I got to my desk, which actually made me cry. Ha ha, too bad neither of my bosses could be bothered to sign it. Makes sense now why I left, right? Hmph, always nice to be vindicated.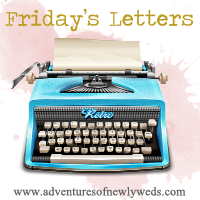 Dear Friday: Oh how I've longed for you, especially lately. Thank you for finally getting here.
Dear Gamecocks We are going to try and take Oliver to the game tomorrow so we can at least have photographic proof that he went to a Carolina game in his life. Please cooperate. Win!!!
Dear Oliver: We are about to embark on a very scary journey on Sunday. Please be a good boy and behave for the drive. Mommy is already going to be sad enough. No tears buddy, okay?
Dear Osmose: Pardon my french ladies but f*ck you. Shame on you for interviewing Josh, telling him he got the job then ignoring him when he called to get specifics. He has a damn family to worry about and to treat another human being like that is deplorable. Assholes.
Dear Hormones: Knock it off already. Moving while pregnant is the dumbest thing I've ever done, especially as far as we're going. I've told Josh I'm leaving him at least 437 times over the past week. I really have to get the crazy in check. And the constant crying? Oy. I'm a damn mess.
Dear Universe: We are moving on to bigger and hopefully better things. Please guide us and make this move the best thing to happen to all of us.
Dear Rebecca Chavous: Yeah, I'm calling you out by name. You missed the opportunity to meet and love your only grandchild. I hope you lose sleep at night about what you've missed. There is a special place in hell for people like you and your husband, Larry. At this point nothing will give me greater satisfaction then getting word that your restaurant failed. Seriously, what grandparent can't suck up her issues and have a relationship with her own grandson??
Dear Hormones again: See what I mean?
So I'm pretty sure that's all I have for today. I hope everyone has a wonderful weekend and say a little prayer for us on Sunday morning as we start our journey.